You're in the market for a Subaru and there seem to be plenty of places around that offer new and previously owned vehicles at reasonable prices. However, you're a savvy buyer and you know there's a lot more to car shopping than the up-front price.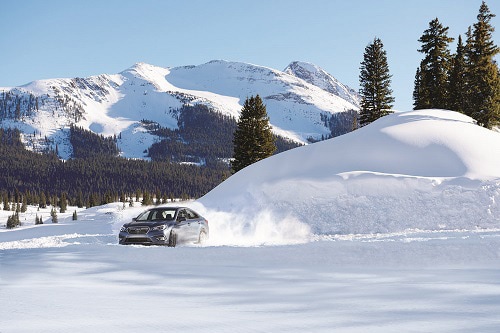 When you're in the market for a vehicle, whether new or previously owned, it's important to make sure you get a great warranty. Finding these warranties are not always easy, but we're here to help. Read on to discover why Royal Moore Subaru offers the best Subaru warranty around.
Why do I need a warranty?
Some buyers, when car shopping, don't consider the warranty at all. They're happy to take the vehicle with the included warranty and do not worry about extending it in any way. If the auto salesperson offers them further coverage, they assume it's just a pitch and never stop to consider the benefits.
Ultimately, though, you really should consider whether coverage is something that's important to you.
The reality is, no matter how new your car is and how diligent you are with maintenance, vehicles can still break down. You have to weigh this risk with the extra money that a warranty will cost.
You'll certainly save money on your monthly car costs if you avoid the warranty, however this attempt at frugality may end up costing you a great deal more a little further down the road, should you be forced to shoulder all of your car's repair costs on your own.
You'll also want to factor in peace of mind; is it worth saving a little money on your car payment if it means that you're constantly worried about damaging or scratching your car? If you have coverage, then you can breathe easy knowing that if something happens to your vehicle, repairs can be made with a minimal financial burden. It's for this reason that experts recommend purchasing an extended warranty for a new car.
Types of Warranties
Even if you've decided that an extended warranty is important when owning a car, you might have some difficulty narrowing down exactly what type of coverage you need. There are dozens of car dealers in any given area and every single one of them offers slightly different warranties, each with different price points.
Here is some information on the various types that most car dealerships offer:
Factory Warranty
This is the type of warranty that's included automatically when you purchase the vehicle. It's called a "factory" warranty because it's actually backed by the carmaker despite the car being sold by a dealership.
It's usually quite basic but does cover most types of repairs. However, it notably does not cover "wear items;" that is, anything in the car that will wear out; brake pads, tires, and windshield wipers are all worn items. Usually, the factory warranty will stay in effect for around three years, or 36,000 miles.
Powertrain Warranty
After the basic factory warranty expires, most cars will still be covered by what's known as a "powertrain warranty." This warranty will no longer cover cosmetic repairs or any part of the chassis and still won't cover repairs and replacement for wear items. However, anything that moves the car will still be included. The engine, suspension, and transmission are all covered by the powertrain warranty. This usually lasts a few more years than the basic factory warranty.
Extended Warranty
Once these basic warranties run out, you'll have to pay for your own repairs unless you've purchased an extended warranty. This might seem like a bit of a gamble since you'll be paying for repairs that may not happen. However, once you consider the fact that, over time, repairs become an inevitability, then the extended warranty purchase seems like not only a reasonable choice, but a must.
However, there are as many types of extended warranties as there are cars and some are a lot better than others. Some extended warranties lengthen the factory warranty by 20,000 miles; some by more than that. Some cover more types of repairs than others. So the term "extended warranty" really covers a broad umbrella of potential plans, some worth it, some not.
Lifetime Warranty
Here we come to the reason why Royal Moore Subaru has the best Subaru warranty around.
Rather than a simple "extended" warranty, we offer a lifetime limited powertrain warranty, which lasts as long as you own the vehicle. While this might sound too good to be true, it's actually just what it sounds like: if you own your Subaru for 10 years, you are covered for 10 years. If you own it for 50 years, you are covered for 50 years!
This warranty
is also an extension of the manufacturer's warranty. The limited powertrain coverage that you're offered for the first 5 years or 60,000 miles will be extended to last the lifetime of your vehicle.
Where to Get the Lifetime Warranty
If you're in the Portland Metro area and looking to get a lifetime Subaru warranty, there is only one place you can do it: at
Royal Moore Subaru
. It's administered by Fidelity Warranty Services, which is a division of J.M. Family Enterprises.
The Cost of a Lifetime Warranty
Here is the best part of having your new Subaru covered by Royal Moore Subaru's lifetime warranty: it is included with the cost of every new unregistered Subaru with less than 5,000 miles on the odometer at the time of purchase.
That means that, when you buy a new Subaru from Royal Moore Subaru, it is automatically covered by the lifetime limited powertrain warranty at no extra cost to you! The only thing you have to do to maintain the warranty is to follow the scheduled maintenance recommended in your Subaru manual. There is no additional maintenance required!
You are not even required to maintain your vehicle at Royal Moore, although doing so is still a great option for caring for your car and we'd love to see you back!